Would you like to be a sport manager for the Olympic Organising Committee, a partnership manager at FC Barcelona, a key account executive at Nike, a marketing manager at La Liga, or perhaps manage a global events management company?
Studying this degree, at every level of study, you will develop vocationally relevant experience and skills such as event management, strategic and economic planning, social media management, and sport marketing. You will also develop transferable skills in areas such as communication, negotiation, teamwork, leadership, and problem-solving.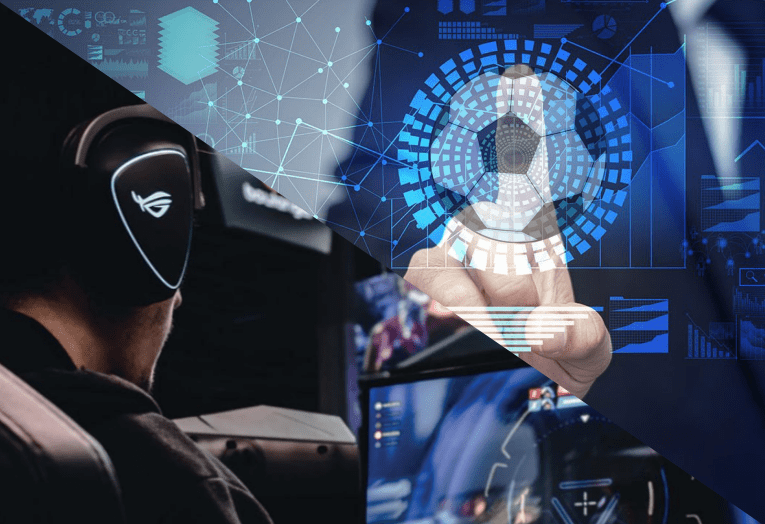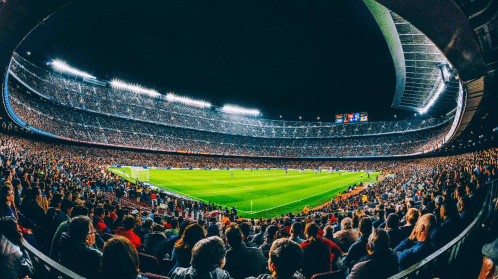 SPORTS MANAGEMENT AND LEGAL SKILLS WITH F.C BARCELONA
This high-level program is aimed and focused to lawyers, business owners and sports management professionals, or other graduates holding a university degree in those areas, who have proved their experience and knowledge in the field of Sports.
Our academic staff are the most relevant lecturers related to the Sports Law sector. Their commitment is clear: to make this program the best master in sports management and legal skills. To guarantee your success, ISDE will provide students our highest quality teaching methodology, based on a combination of practical cases, lectures, institutional visits, and professional placements with Law Firms, Sports Agents, Sports Consulting Organisations, Federations, Leagues, Clubs, Sporting Events Business and many more. You will become the Sport Management professional you have always dreamed of.
The exponential growth of esports has highlighted the need to professionalize the sector. There are training courses in the creation and development of video games, but no program like this one. Unlike any other, ISDE trains professionals to deal with all aspects of a business of such growth.
This Master does just that, allowing students to learn with some of the leading professionals in the industry, giving them a more realistic perspective of the market than any other program currently in existence. It is therefore a matter of training the future professionals of the esports industry, a sector in which, as with so many other technology-related sectors, there is a greater demand today of graduates with the appropriate education and training that it has ever been. At ISDE, we are committed to satisfy the current demand with our students.
Modules
Module information is indicative and is reviewed annually therefore may be subject to change. Applicants will be informed if there are any changes.
Year one
Academic & Professional Skills (20 credits)
Fundamentals of Sport Management (20 credits)
Principles of Sport Marketing (20 credits)
Introduction to Research (20 credits)
Finance and Governance in Sport (20 credits)
Social Issues and Sport Consumers (20 credits)
Year two
Research Design Analysis (20 credits)
Sport Facility and Operational Management (20 credits)
Sport Leadership and Organisation Behaviour (20 credits)
SER Professional Development & Practice (20 credits)
Managing & Developing the Business of Sport (20 credits)
Digital Sport & Business Marketing (20 credits)
Year three
Strategic Business Planning for Managing Sport (20 credits)
Managing Sport Equity, Diversity, Inclusion & Sustainability (20 credits)
Sport Event Management (20 credits)
Global Sport Business and Management (20 credits)
SER UG Project (40 credits)
Associate partners and law firms
One of the main characteristics of Barcelona is its multiculturalism, there are many people, not only from the rest of Spain, but from all over the world who decide to settle in Barcelona. Both in universities and study centers, as in companies and everyday life, you will meet and learn from people from a diverse cultural background.
Barcelona is a very accessible city. Its famous urban layout has endowed it with an excellent organization. Its public transport system is very efficient and allows you to get to any corner of the city with ease. But the best of all is that you can practically just walk or bike around it.
Despite its multiculturalism and vanguardism, Barcelona does not forget its world-wide known identity. Popular festivals and cultural centres keep its traditions alive. Moreover, Barcelona has the unbeatable Mediterranean climate which will allow you to enjoy the most luxurious Costa Brava' beaches.
Barcelona has been ranked in the Top 5 BCW 2021 Ranking of Sports Cities and considered as an innovation hub for tech companies. These are important aspects to consider when choosing Barcelona for your next adventure, however there are plenty more you will enjoy! Exquisite gastronomy, fun nightlife, and international social life.
ISDE
Working Experience
Contact us and one of our counselors will inform you about all the options.
I am very satisfied with the treatment, the teaching and the possibilities that this university can offer me, I never thought I would study law in such a practical and international oriented way, I recommend it to any enthusiastic law student.

Luis Del Rio Cuadrado
ISDE is a unique university center that offers opportunities and experiences to all students, whether it is discovering law firms up close or studying at universities such as Columbia or Cambridge. It is excellent.

Laura Inigo
I have done the master's degree in international law because it was recognized in the ranking of the world and I have to say that despite the economic effort and the difficulty of the master's degree it has been an unbeatable experience.

Montse Gallego Gimenez